In the
BE
section of this site, we encourage you to take everything you now know and have practiced and use it to embody the
Say Something Superhero
that you were meant to be!
Here you will find opportunities for more involved work in prevention in our community, such as:
The Prevention LAB: A social experiment in creating safe community
The Say Something Field Guide: A guidebook to help you gain skills and insights
for prevention
Information that will help you recognize that you're part of the growing
Community
doing amazing work
Try it all out and BE the awkward, assertive, Say Something Superhero you were born to be!
And, as fellow Say Something Superheros, we know that this work can be hard!
So we want to make sure you frequently visit our Caring for Yourself page!
When we are sustained, we can continue to Say Something!
Powered by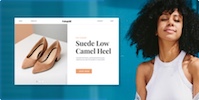 Create your own unique website with customizable templates.